Herb Booth Painting
This family picture was painted by Herb Booth for us in 2000. Justin is on the left front and John is on the right approaching the dogs. Travis is driving the quailmobile and Linda is standing in the back holding the roll bar. Susanna is holding Cody, our yellow lab.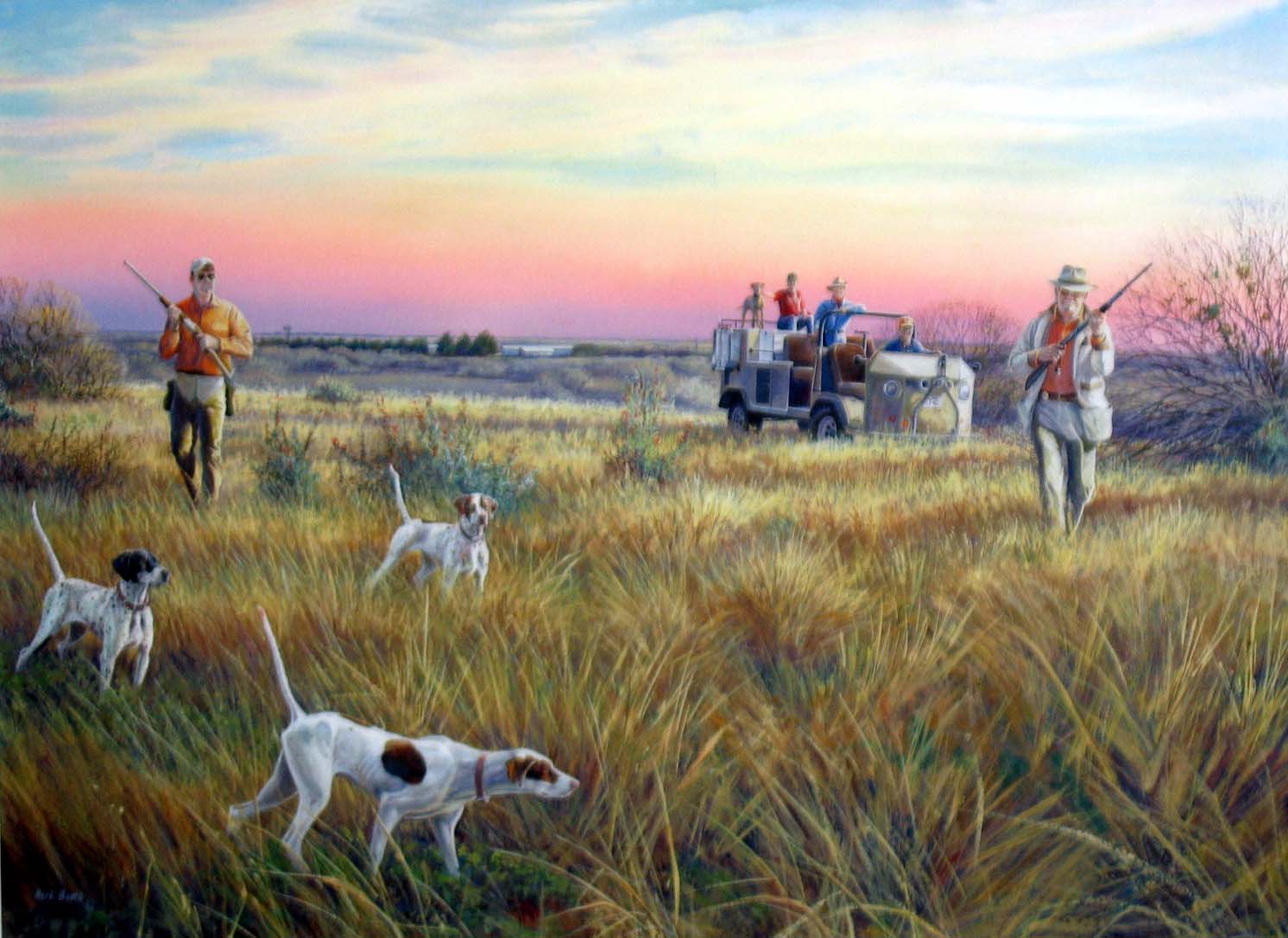 Pictures like this are great. All the dogs in the painting had died by the time the picture was painted. These were my great dogs from over the years. I gave Herb the pictures I had and he painted them into the painting. The black and white dog is Girl, my first bird dog. Her daughter, Chula, is in the background. Amy, the best pointer I have ever seen, is pointing in the foreground.
Bird dog men have a saying that every bird dog man should have one great bird dog and one great wife in his lifetime. Amy was my great bird dog and Linda is still my great wife so I am a happy and fortunate man.